Priority Primary
Care Centre
Supporting Albury Wodonga Health
For urgent, non-emergency care
How to make an
appointment
Open 8.30am to 8pm Monday to Friday and 8.30am to 4pm Saturday. 1A & 2 White Box Rise Shopping, 81 Victoria Cross Parade, Wodonga.
Priority Primary Care Centres (PPCCs) provide free urgent treatment when you can't see your GP but you don't need to go to emergency
Priority Primary Care Centres work in partnership with local hospitals to ensure people with
urgent but non-emergency conditions get the care they need.
When you arrive at Wodonga PPCC, GPs and nurses will assess you to determine your
suitability for the service.
If you need specialist attention, you will be supported to the nearby emergency department.
The service is free for everyone, even to those who do not have a Medicare card.
Pathology and imaging services are available on site or nearby.
Translators are also available.
Patients experiencing emergency of life-threatening conditions should call Triple Zero (000)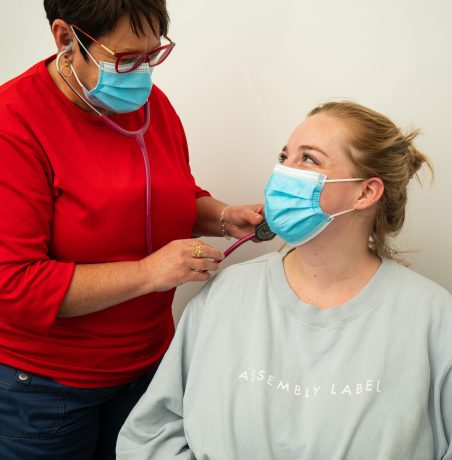 We provide urgent care for injuries and illnesses including
For all emergencies Call ( 000 )
Call Triple Zero (000) or visit your nearest emergency department if you or
someone you know is experiencing an immediate life-threatening emergency such as:
This initiative is supported by the Victorian Government